As well as ensuring your home is clean and tidy, decluttering can make a world of difference when it comes to selling your home.
You don't have to turn into an extreme minimalist, but removing things you no longer use and organising the things that you do will make a much better impression to potential buyers.
It doesn't even have to cost you any money, all you have to do is dedicate some time.
So, check out these de-cluttering tips to help you sell your home…
1. Create curb appeal
De-cluttering doesn't just apply to the inside of your home, it starts from the very first thing potential buyers will see when they come to view your home. It's vital that you make a good impression by de-cluttering the outside of your home and not just the inside.
Remove any rubbish, and store bins tidily, either in a garage or around the side of the property.
Trim the grass, remove any overgrown plants and throw out any broken or empty plant pots.
2. Create a welcoming hallway
When a potential buyer enters your home, they'll want it to feel inviting, so make sure the hallway is clean and tidy.
Remove shoes from the floor and make sure the coat hooks or the stair bannister isn't overloaded with coats.
Make sure keys, mail, umbrellas are all organised.
3. Create a relaxing living space
You want potential buyers to imagine themselves living in your home and a home that's calming and relaxing is more likely to appeal to a buyer. De-cluttering your living space will also make the room look bigger.
Tidy up kids' toys
Throw out old magazines and newspapers
Neatly store remote controls and other devices
Limit the appearance of ornaments, picture frames and other personal belongings.
The same applies to your bedrooms as buyers will try to imagine how they'll sleep there every night. Bedrooms should be a calm and relaxing environment.
Make sure all clothes are put away, the bed is made neatly, and the bedside tables are clear of clutter (remote controls, phone chargers, books, medicines, etc).
4. Tidy the Kitchen
The kitchen is considered by many as the heart of the home. It's the focal area where families spend most of their time together and entertain friends. If your countertops are crammed with items, a buyer will immediately be put off.
Clear the counters of excessive appliances and utensils (blenders, toasters, pots and pans etc).
Make sure all food is stored away.
Remove anything from the kitchen that doesn't belong in there – (kids' toys, schoolbooks, bags and coats, etc).
5. Beautify the Bathroom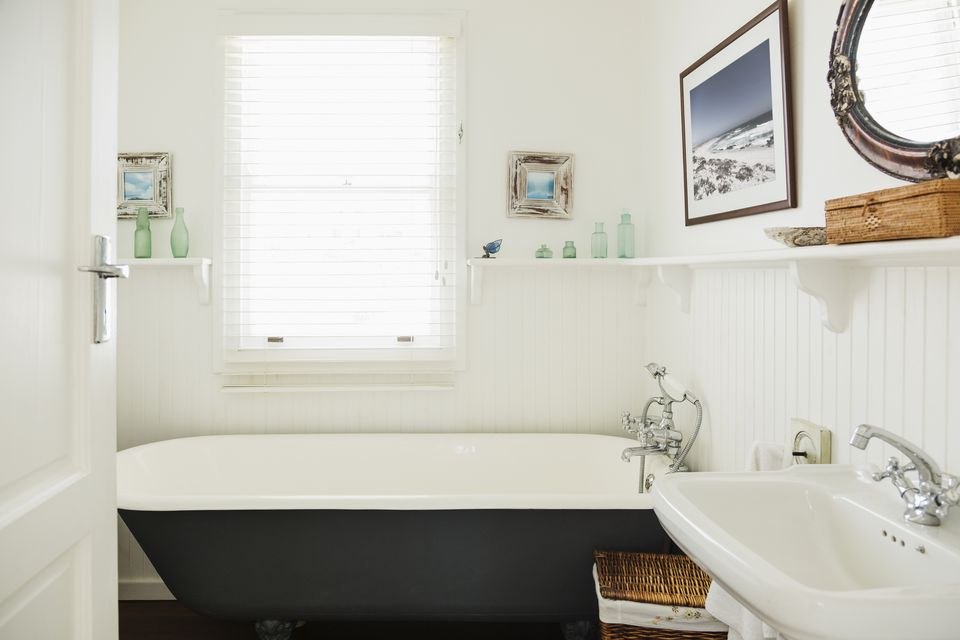 Along with the kitchen, the bathroom is also a major selling point for most buyers. No one wants a messy bathroom; it can make the room look smaller and also give an unhygienic impression that puts the buyer off.
Store away all toiletries in a vanity unit, no one wants to see your toothbrush by the sink or your razor in the shower!
Fold towels neatly.
Place bathmats over the bath to free up floor space.
Other areas to consider:
Airing cupboards
Utility rooms
Cupboard under the stairs
Garage
Ample storage space is important when it comes to selling a home and these are all places that a potential buyer will be interested to look inside.
They're also commonly the places that end up full of random household and personal belongings, so make sure yours is neat, tidy and ready for inspection!
It may seem like an unpleasant chore, but making the effort to de-clutter your home can significantly improve your chances of a successful viewing and result in you selling your home!
Need help selling your home in South Wales? Or, would you like a FREE valuation?